SHORT ... EVERYTHING
Enter Our Writing Contest Now Until February 29
Short … Everything. In a nutshell, that's the new Ageless Authors Writing Contest, which extends to Saturday, February 29.
The categories of this contest are as follows:
SHORT FICTION
A short story limited to 1,000 words or less. Economical use of words. Great storytelling in a compact package.
Entry fee $10 per story.
SHORT ESSAY
A nonfiction story limited to 1,000 words or less. Factually powerful, with strong opinion.
Entry fee $10 per story.
SHORT POETRY
Paint a vivid word picture in 12 lines or less.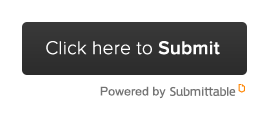 Submit entries in all three categories. But first, read the rules and guidelines for submission down the page.
To register as a volunteer judge, also click on the Submit button. People with a keen appreciation for writing are needed to read and evaluate submissions. While entrants must be 65 and older, judges can be any age. We appreciate smart young judges as well as wise elderly folks.
Entry fee $10 per poem.

Cash prizes and certificates of merit will be awarded to the contest winners, and certificates will go to those deemed honorable mention. The entry fee for submitting to this contest is $10 per story or poem.
"This contest will be an everything goes kind of competition," says Larry Upshaw, Executive Director of Ageless Authors. "We will accept work that has been published or entered in contests previously. I also see this as an incubator for work our people would like to do but don't feel quite ready. The best example is the person who wants to write a novel or a nonfiction book but doesn't feel prepared to take on such a project. Start with the germ of an idea and write a short story on it or an essay for nonfiction work."
Upshaw says that from idea to story to full-blown book is a common path for writers, especially the senior ones who participate in these contests. Ageless Authors is the only international writers group whose mission is to encourage and promote life-long writing among senior writers and poets age 65 and older. The winners of the group's writing contests are featured in an anthology of best works.
DANG, I Wish I Hadn't Done That was just released. This book features the winners, honorable mentions and recognized works from the last Ageless Authors Writing Contest. Early copies of this book are now available for sale on this website at agelessauthors.com/bookstore. For a limited time, purchasers of the new book will receive a copy of the first book FREE of charge. Copies of the second collection will soon be available on Amazon, other online retailers and in brick-and-mortar stores with a retail price of $15.95.
"The rules for this contest are minimal," says Upshaw. " What we want to see is simply great storytelling with an economical use of words. We are open to any subject matter, any style. Surprise us. We have a great cadre of outstanding judges from all over the world. They are writers, editors, educators, professional people and everyday people. They are all ages, and the only commonality among them is that they love a story well told, and they have the compassion and good judgment to read and evaluate your work and be constructive about it."
RULES AND GUIDELINES 
AGELESS AUTHORS WRITING CONTEST Is the only competition for writers age 65 and older. Click on the category you want to read specific guidelines and submit an entry:
All entrants must be age 65 and older. May enter as many times as you want, but each individual entry requires a separate entry fee. Give a 100-word bio written in third person, that you would be proud to publish with writing and publishing credits and other accomplishments. We intend to brag on you a little bit, so write this bio well.
Entry should be short fiction or short essay of 1,000 words or less, or short poetry of 12 lines or less, any subject matter, any style. Can have been previously entered in other contests and/or published before. Segments taken from author's other fictional material, either published or not published, are eligible.
Actual submission should be a PDF file prepared on a Windows-based or MAC computer. Word files (.doc, .docx, and .txt) are accepted but may appear scrambled or otherwise incomplete to the judges, and therefore difficult to evaluate.
Submission file should include ONLY title and copy, NOT bio, name or contact info. Material about author will be in Submittable files.
Make sure the title you submit to Submittable is the same as the title you place on the submission file.
The name of the author and that person's contact info must be correct. If the person submitting the entry is not the author, understand that all communication will go to the person registered with Submittable or who placed the entry.
Don't provide page numbers, footers, headers, endnotes or footnotes. Do not explain your work, just write.
Pay attention to details. Check your spelling. Check your grammar. Reread your dialogue, if any.
By submitting an entry in this category, you agree to permit us to reprint entry to promote you and/or the work of Ageless Authors in anthologies, news stories or critical reviews.
---
Do's and Don'ts of Participating in Ageless Authors Writing Contests
Do… pay attention to details, which are easily misplaced. In one story submitted to our first contest, five people were in a room. One by one, three of them left the room. What happened to the other two? We'll never know. This was otherwise a very fine story that failed the test of detail.
Do… check your spelling before you submit your entry. All word processing programs, including every version of Word, contains a spell check. 
Do… check your grammar. Most programs have this built in.
Do… reread your dialogue to make sure it's how people actually talk.
Do… understand that by submitting an entry, you permit us to reprint and publish entry to promote you and/or the work of Ageless Authors in anthologies, news stories or critical reviews. We will coordinate those kinds of uses with you.
Don't… submit directly to Ageless Authors by email or regular mail.
Don't… provide page numbers. No footers or headers, no endnotes and especially no footnotes. We just want your creative writing, not sources or explanations of your writing. This makes editing easier if we select the work for publishing.
Don't… enter with the idea that you can continue to work on your entry. Judging will be done throughout the contest, so writing cannot.
All contact information supplied with submissions can be used to inform entrants about future contests, anthologies or any other activity of Ageless Authors. We will never sell your contact info to a third party.
If you have any trouble submitting, ask your kids or grandkids. After all, you taught them how to use a spoon.